Refinancing? Use this document checklist.
Posted by Meaghan Kunkel on Wednesday, April 5, 2017 at 4:10 PM
By Meaghan Kunkel / April 5, 2017
Comment
If anything about refinancing your mortgage might be described as "fun," it would have to be
locking in your new lower interest rate. But once that's done, you'll have to deal with the decidedly
not-fun part of gathering all the documentation you'll need to support your refinance loan application.
To get started and stay organized, it's helpful to have a checklist of which documents you'll need.
While each loan officer or mortgage broker might have their own specific checklist, here's a look at generally what you can expect:
Photo ID: Typically a driver's license or passport, this document is used to confirm your name, identity and home address.
Paystubs: Typically, you'll need to produce your paystubs from at least the last 30 days. If you don't have your paystubs, ask your employer's payroll or personnel department to give you these documents which must show your name, the name of your employer and your total year-to-date earnings, according to Joe Metzler, mortgage specialist at Mortgages Unlimited in St. Paul, Minn.
Asset statements: Gather monthly or quarterly statements from your various asset accounts from the last two to three months. Asset accounts include checking, savings, investment and retirement plan funds.
If you don't have your statements handy, you can print them from most financial institutions' websites, Metzler explains. Each statement must include your name, the name of your financial institution and the beginning and ending account balances. A print out of your current transactions "usually does not work" for loan application purposes, Metzler warns. Rather, a true statement is required.
Documentation of deposits: You'll need to documentation that shows the source of any
deposit of more than a nominal sum, other than payroll.
This relatively new requirement helps the lender figure out whether you have adequate funds from allowable sources for closing costs and reserves, explains Joe Parsons, senior loan officer at PFS Funding, a mortgage company in Dublin, Calif.
W-2 tax forms for the last two years: If you're self-employed, earn commission, tip income or own rental property, you're going to need to produce federal income tax returns for the last two years. Also, self-employed borrowers might also be required to supply a K-1 tax form which shows your percentage of ownership of your company. If you're a substantial owner, you'll also
be asked to supply the company's tax returns for the last two years.
If you don't have your tax documents, ask your tax preparer to provide them to you or get
copies from the IRS. Be sure to include all the pages and schedules, including a signed signature page.
A copy of your most recent mortgage statement.
A copy of the original promissory note for your existing mortgage: This relatively new requirement helps lenders ensure that your refinance will offer a legitimate benefit, Parsons explains.
"They can look at the mortgage statement, but most lenders want to see the promissory note, too,"
he says. "It's not a big deal, but it adds more time to the process." If you don't have these documents,
call your loan servicer and request copies of them.
Phone bill: A copy of a recent home or cellphone bill, showing your name and address.
Some lenders have added this requirement to find out whether you occupy your home as your principal residence, according to Kirk Chivas, chief operating officer at First Commerce Financial in Wixom, Mich.
Divorce decree: If you got divorced within the last two years or want to use the alimony or child support you receive toward qualifying income, you'll need to present a copy of your divorce decree.
Proof of attendance: If you're a first-time homebuyer who has taken advantage of some state or county homebuyer assistance programs, you are required to attend first-time homebuyer education classes. You must show proof of your attendance.
You'll probably notice that this list is "significantly more comprehensive than it was even a year ago," says Chivas. Still, the requirements can be met if you keep track of what you need and what you've already supplied.

One final tip: Be sure to submit only complete and legible documents. Also, when your lender asks for multiple documents, submit all of them at once. This way, it's easier to keep track of what you have and haven't provided your lender.
_________________________________________________________________________________
We suggest clicking on the Service First link here: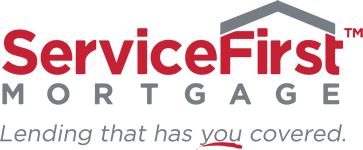 Be sure to mention to them that The Mark Cabal Team sent you!