House in Jakarta by DP+HS Architects
Posted by Meaghan Kunkel on Thursday, February 16, 2017 at 3:51 PM
By Meaghan Kunkel / February 16, 2017
Comment
Designed in 2014 by DP+HS Architects, this three-storey residence is located in an opulent residential area in North Jakarta, Indonesia.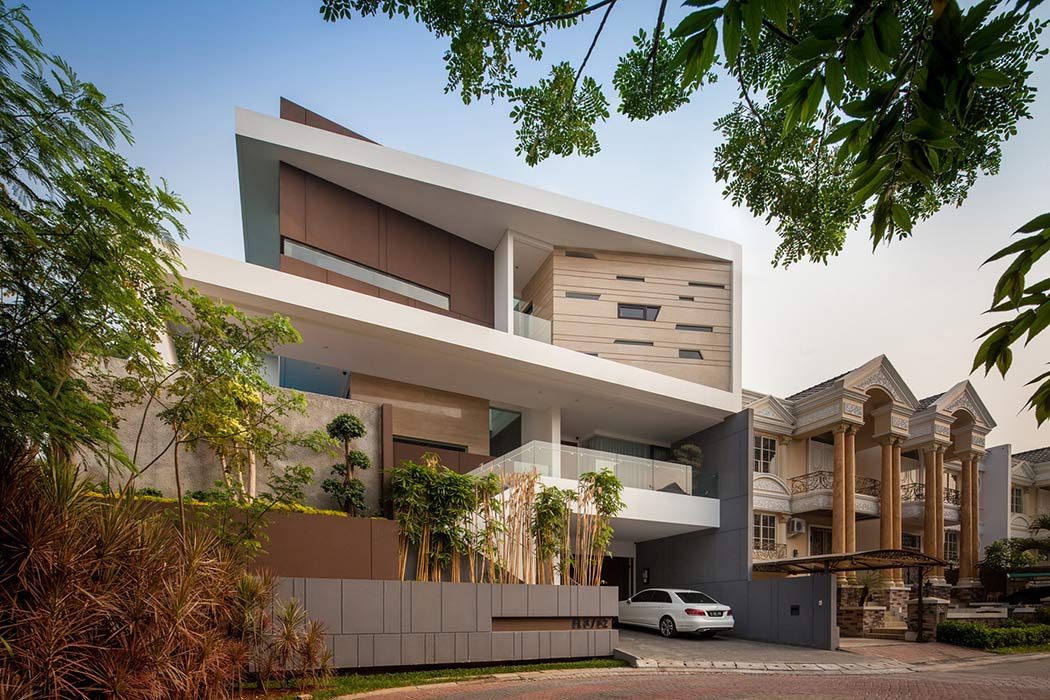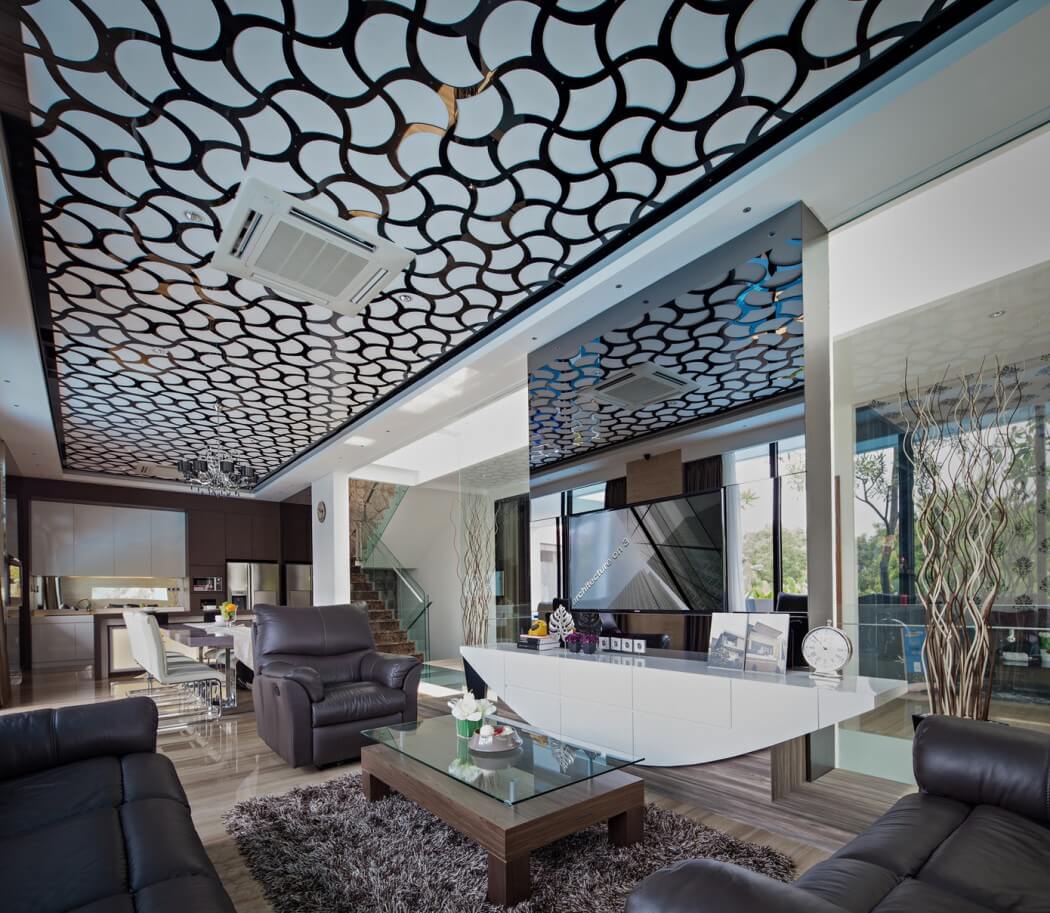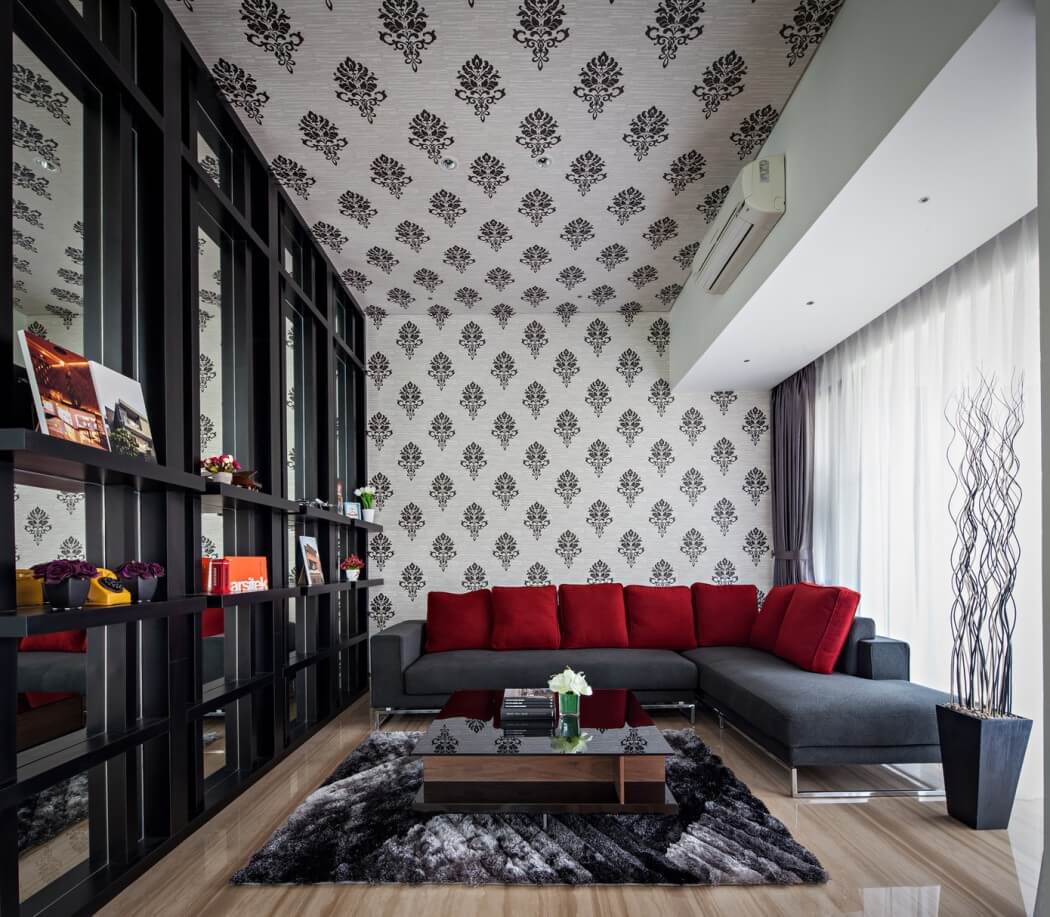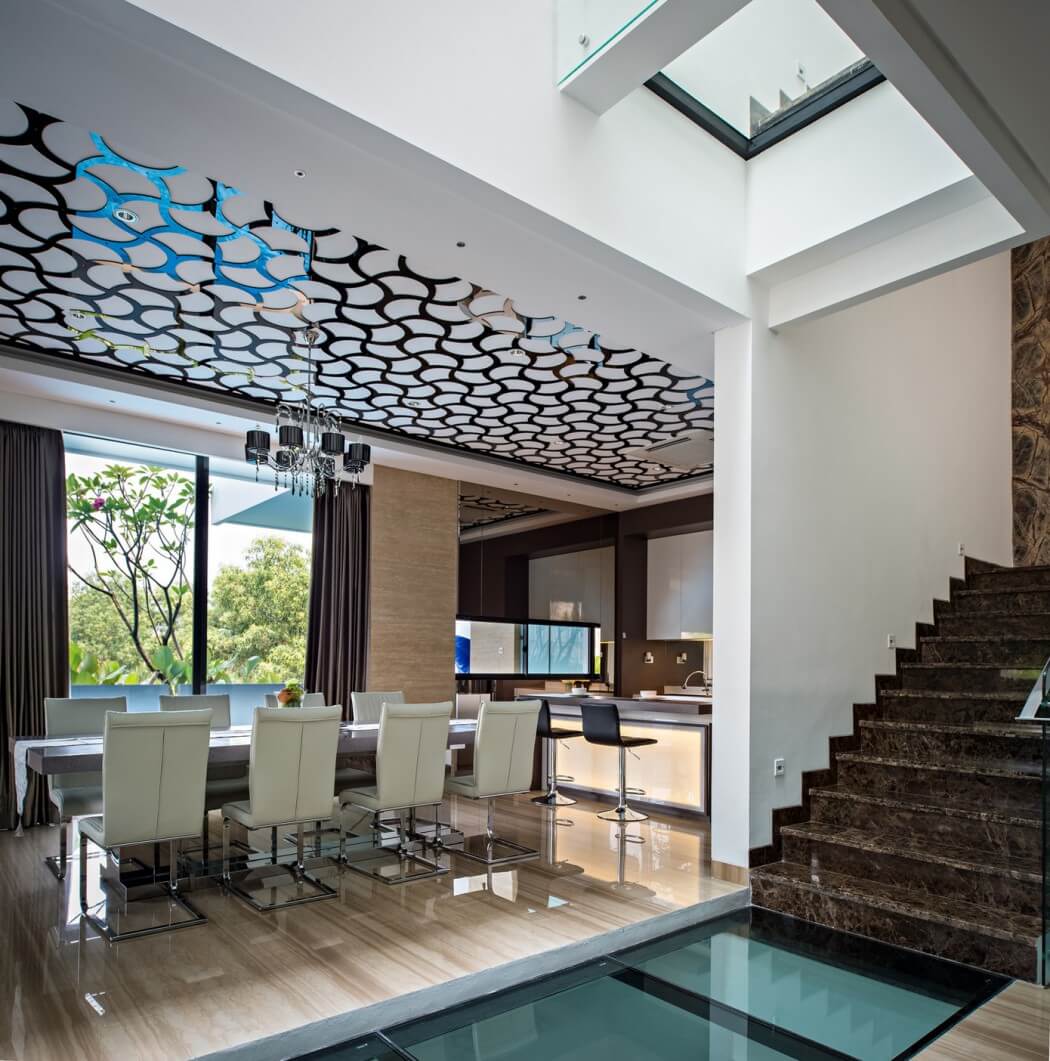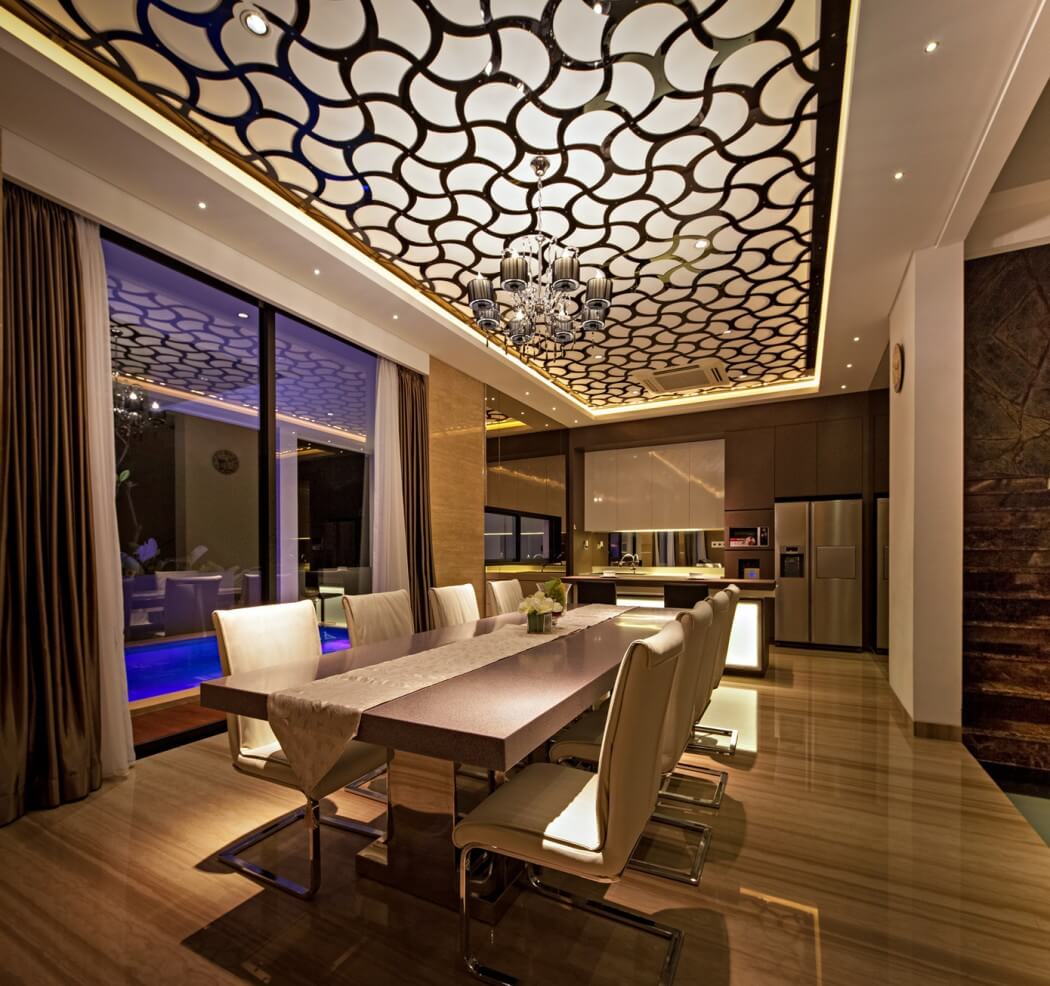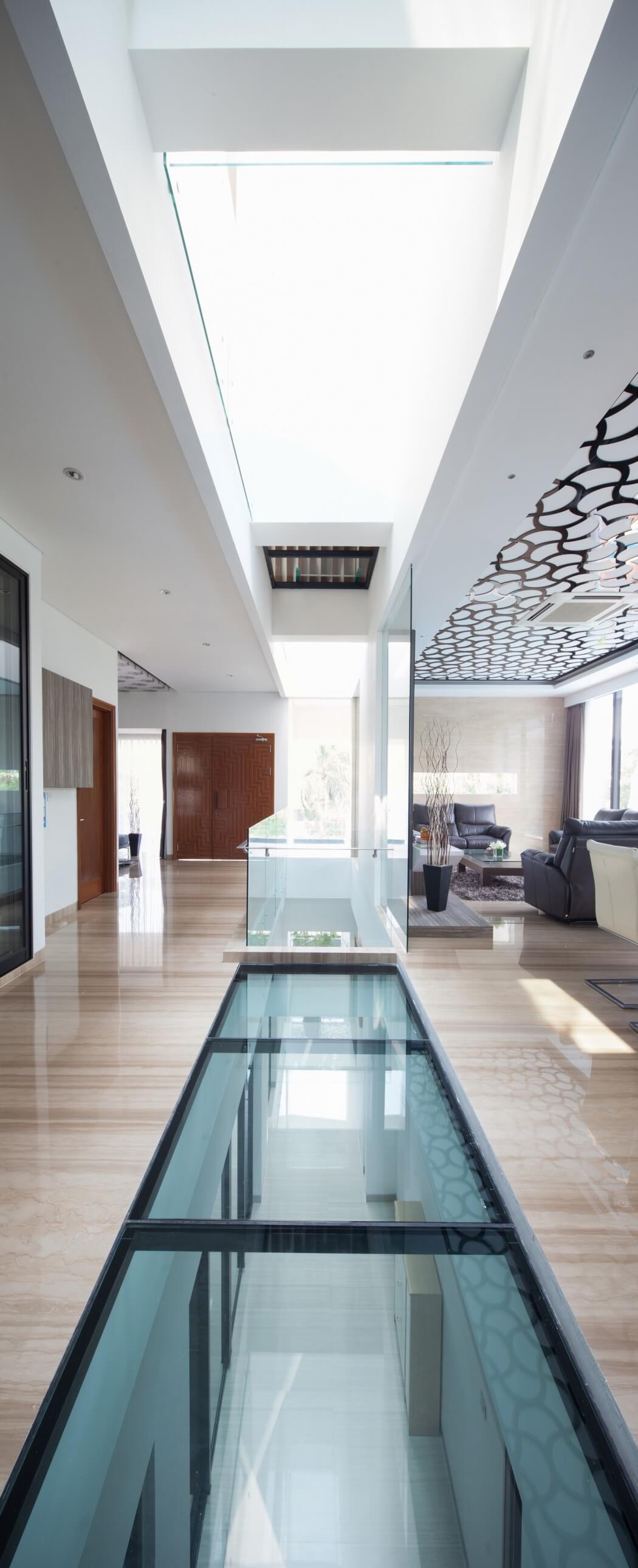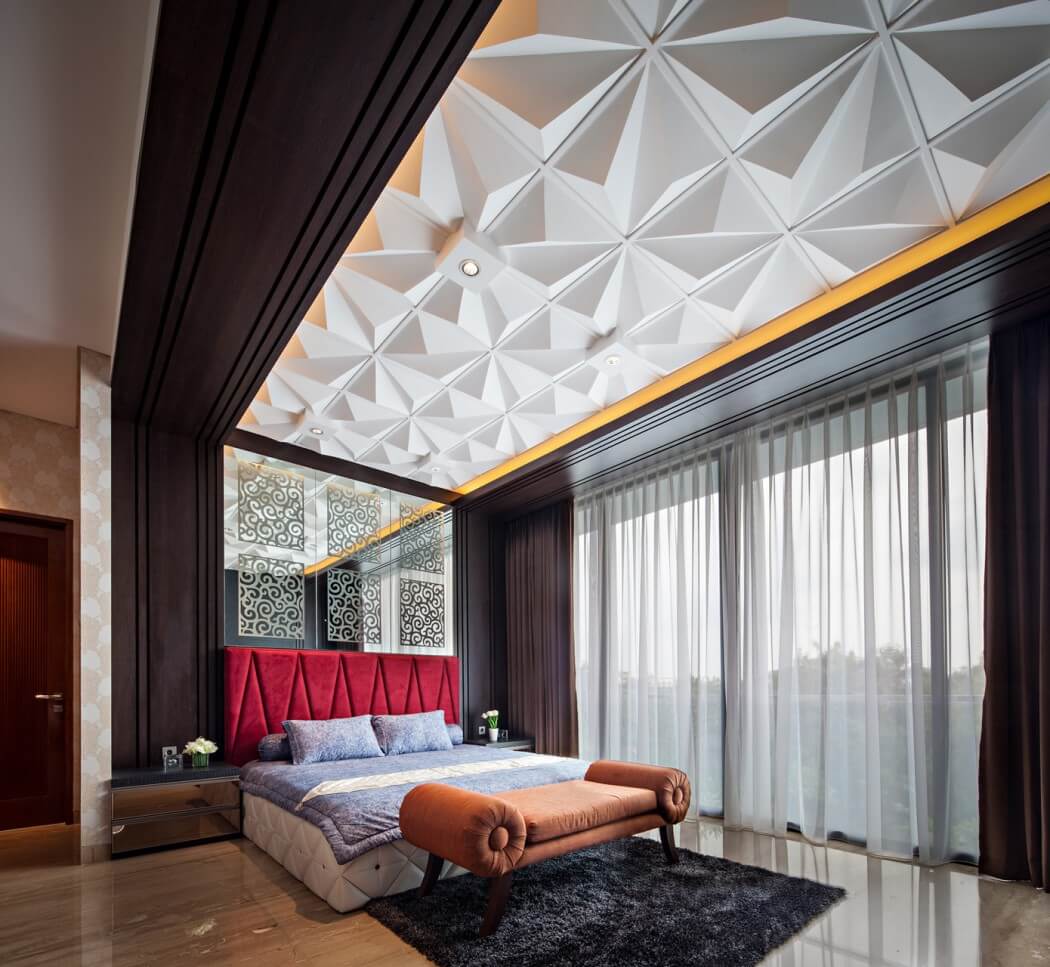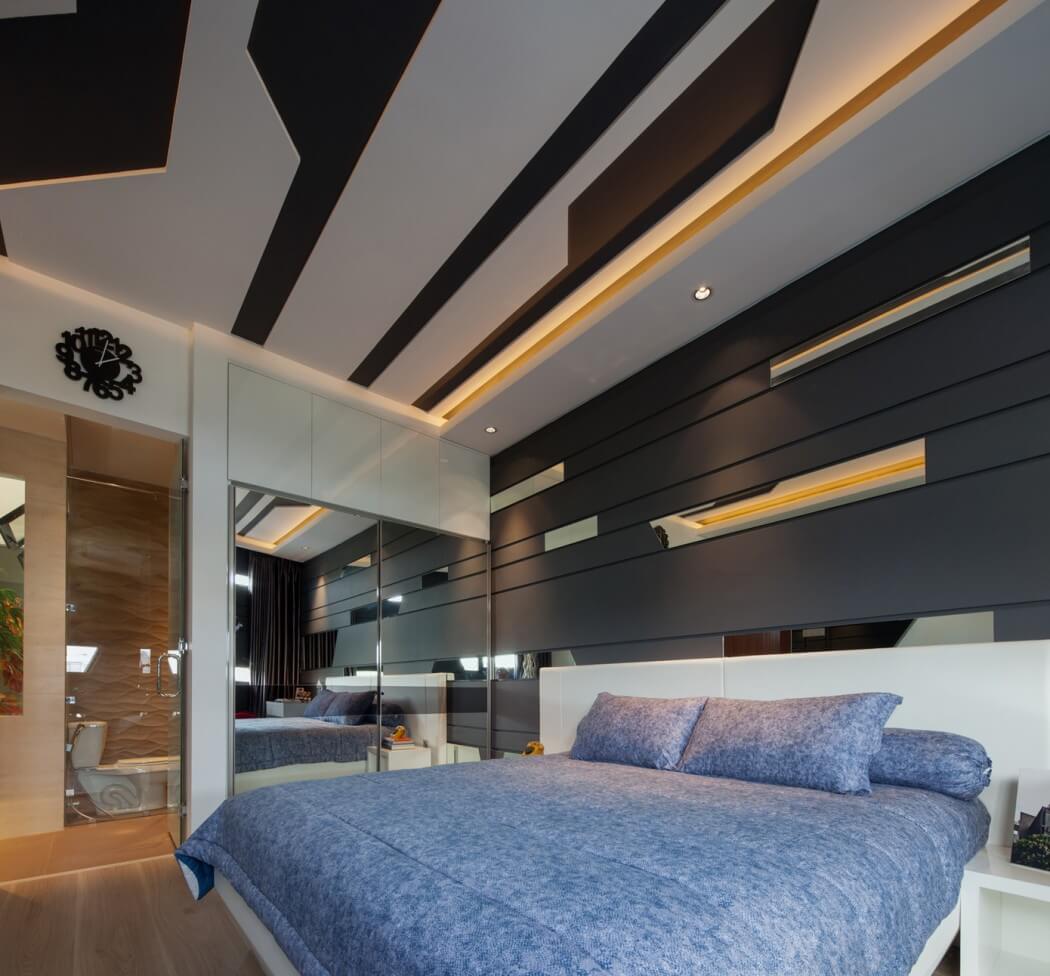 Description by DP+HS Architects


This 3 storey project is located in an opulent residential area in North Jakarta, Indonesia. The site itself is located in cul-de-sac which is a dead-end road with a unique shaped site. The building mass that occurs is consisted of 4 different axis which is the outcome of site's reconstruction efforts that is done by Don Pieto and Henny Suwardi of DP + HS Architects.
With a total of 8 people living in this house, the space program needed is quite dense if compared with the total area available. Thus, to optimize the use of space, the mass is halved, and the rooms are placed on both sides. The middle area is transformed to a horizontal and vertical circulation corridor; that way, the area on both sides can be maximized as rooms. The central corridor is paired with a long void that literally splits the mass of the building. Then, a glass roof is placed on top of it as a skylight which serves to draw the light up to the ground floor. This is done to channel the light throughout the room from morning to late afternoon. Air outlets are placed below the glass roof to draw the warm air out of the building and trigger the cross-ventilation. An arising consequence from using a long void, which serves as the light source of this building, is that every short bridge which connects the two masses has to use laminated glass material consistently to allow the light entering this building to reach the ground floor.
Modern contemporary design is translated in the personal spaces. Each room is designed differently with a lot of variations in the pattern application and also in the use of materials, to meet the house owner's character. Different room experience is presented along the circulation corridor. The long void area integrates the relationship between the storeys giving a spacious feeling despite the dense space program.
Living-Dining-Pantry which is the main family gathering area is placed side by side with the long void in one side and the swimming pool on the other side. The ceiling's feature in that space is designed to resemble pool ripple.
At the rooftop area, a small shelter covered with glass is built, with the view towards the sea a few kilometers to the north. This shelter is built to accommodate gathering events in the afternoon or evening and for special occasions such as New Year's Eve.
Photography by Mario Wibowo and DP+HS Architects
- by Matt Watts
<HomeAdore>