Clever layouts and storage solutions prove that small kitchens can be functional and fabulous.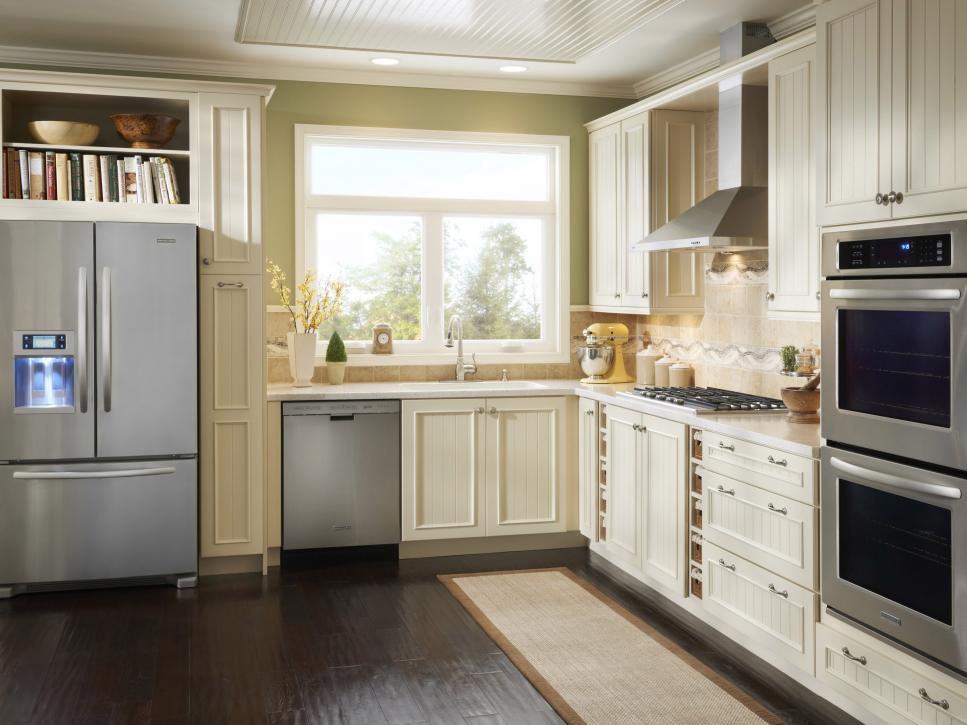 Photo courtesy of Lowe's Creative Ideas
Storage Galore
The open shelves above and narrow cabinets on each side of the refrigerator make great use of all the available storage space in this small kitchen design.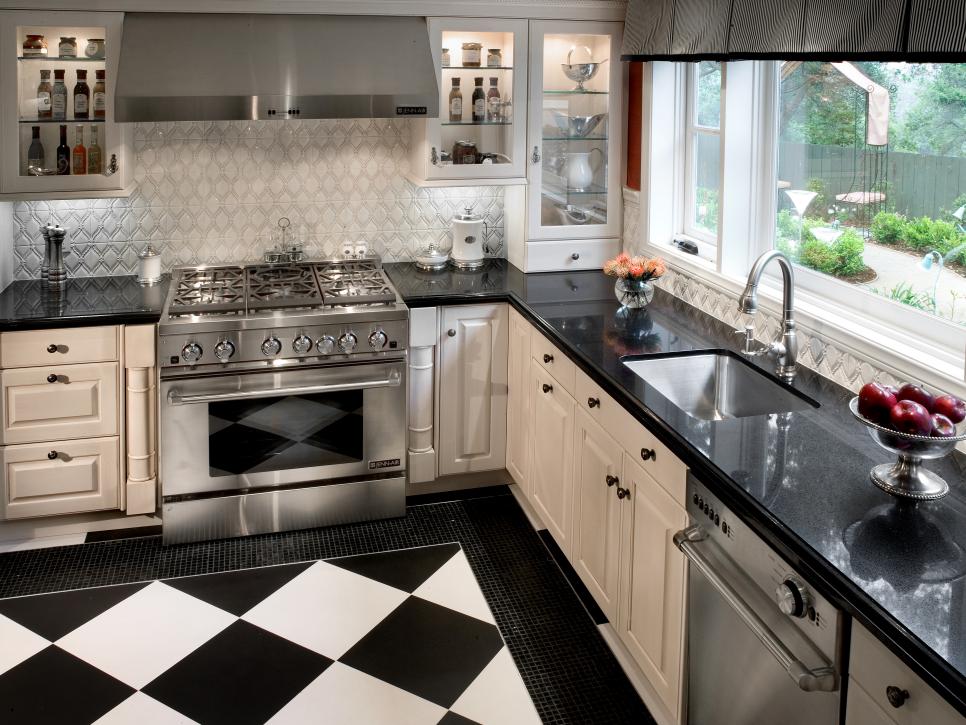 Going Glass
An easy way to visually expand a kitchen is to add glass. Upper glass front cabinets and pull-out pilasters for spices on each side of the range provide storage and add beauty to this smaller kitchen.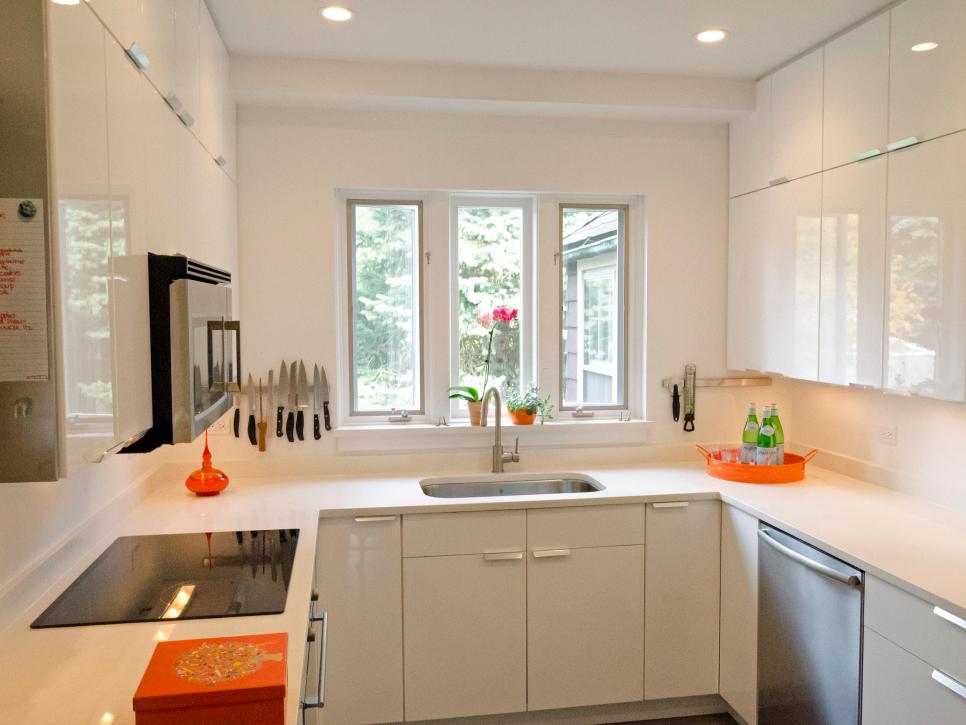 ...