Learn what to look for when purchasing water hoses and sprinklers. Plus, how to maintain your watering equipment so it lasts a long time and a few quick repair tricks to save yourself in a pinch.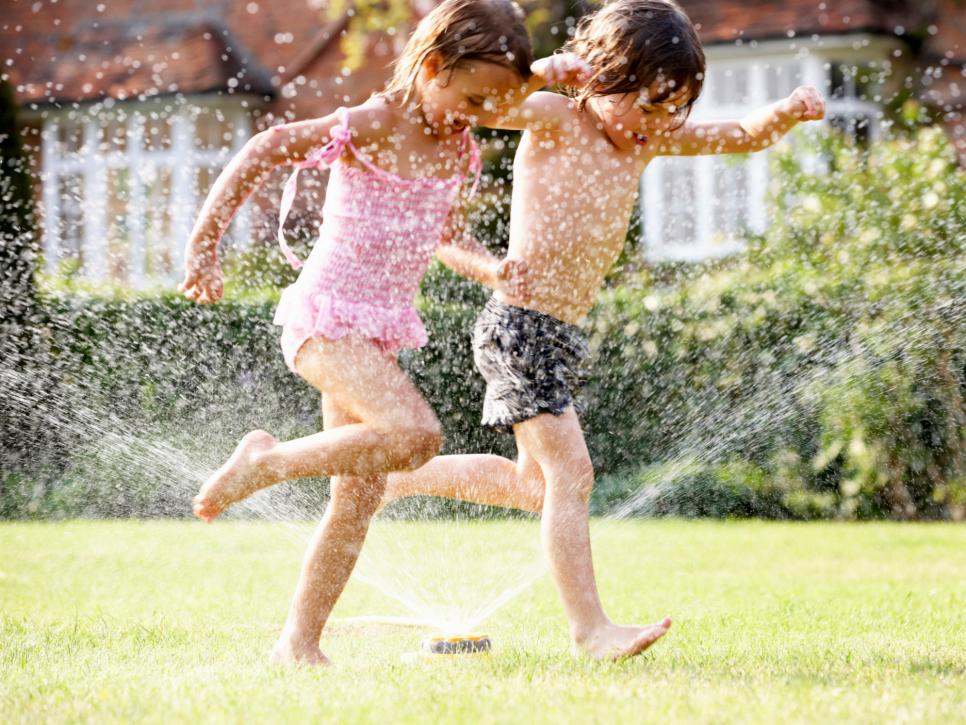 The Green, Green Grass of Summer
If you spend a lot of time and sweat equity in your yard, make sure you've got good equipment to keep it well hydrated.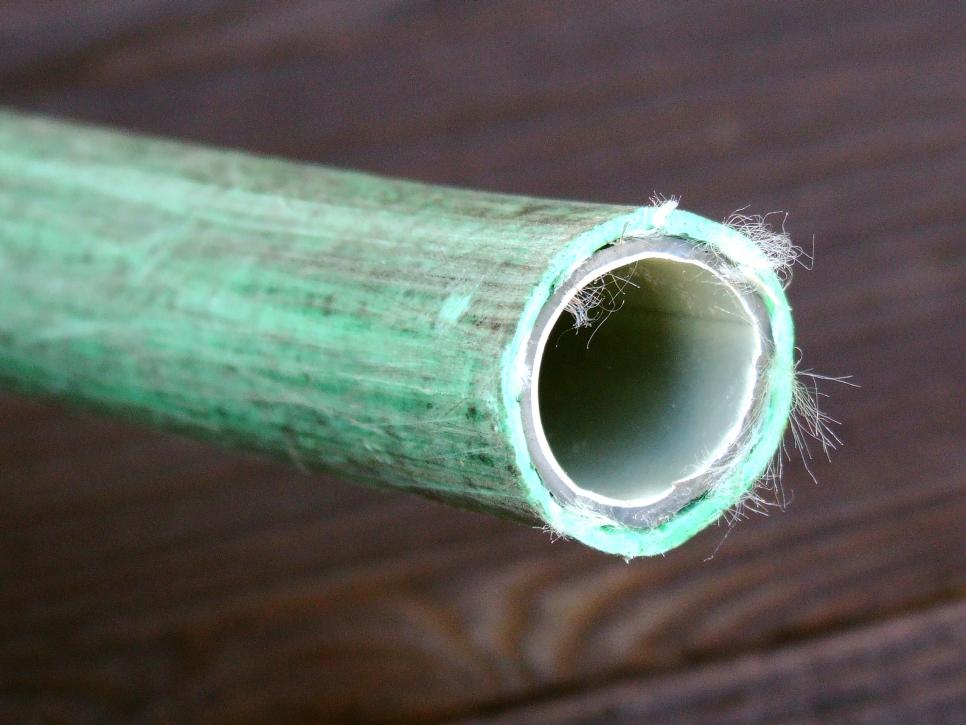 A Hose Dissected
You may be tempted to buy the cheapest hose you can find, but just like anything else, you get what you pay for. A reinforced hose with a limited life-time warranty will last a lot longer than the ubiquitous and generic "green" garden hose. Of course, color doesn't determine hose quality, look for hoses that are reinforced on the inside (generally with nylon) and on the outside, referred to as the jacket. In this photo, you can see the multiple layers of the hose. The frayed bits around the edge are part of the nylon reinforcement, which is wound like webbing in between the inner hose and outer jacket.
...