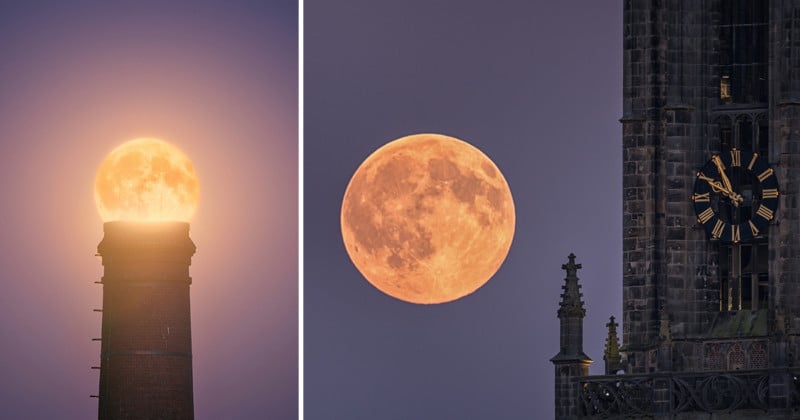 Photographing the moon can be spectacular—a rising full moon looks very big and is often red. And combining a spectacular moonrise shot with landscapes or objects in close-up can give really great results.
For close ups you obviously need a long lens. 150-600+ is recommended. For my own shots I have used the Sony A7RII with the Sigma 150-600 with Sigma MC-11 adapter. Sony doesn't have really long native e-mount lenses hence the choice for the Sigma. In this guide I'll explain how you can plan and make shots of moonrises and moonsets.
The Idea
When capturing photos, in general, the idea behind the photo is often as important as the execution of the shot. This is definitely the case when taking shots of a rising moon in combination with objects such as buildings and landscapes.
The moonrise (and moon set) happens very quick, so you don't have much time to take your shot. Planning is crucial.
First, think of nice objects in your neighborhood that stand out above the tree line. Or look for higher vantage points to shoot from. Next, it's important that you have a rough idea of where the moon is rising or setting. In this example we use my shot 'Nine Fifty Five' as an example in which the moon is rising next to a Church tower.
...